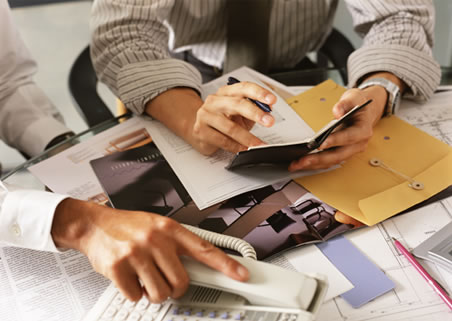 Our products are available for purchase only through authorized distributors across North America. Our distributors are familiar with Hyline and can offer available options and even customize our products or create altogether new ones.
The following criteria must be fulfilled to expedite the Order Process:
Distributor information* (new distributors only):
Company name
Contact name
Company address
Telephone number(s)
Fax number
Email address
*We must be alerted to changes in our distributor's addresses in order to keep our records current.
Order information
Product code
Product quantity
Material type
Material colour
Optional components (if applicable)
Imprint method
Imprint colour
Shipping address
Shipping method
Vector artwork (emailed)
Order Submission
Orders may be submitted by fax or email to: order@hylinepromo.com
Order Cancellations/Returns/Refunds/Exchanges
Since all our products are custom manufactured and decorated to each order's exacting requirements, they cannot be returned for refund or exchanged under any circumstances whatsoever. An order is considered firm when placed. All order cancellations must be submitted in writing and confirmed by Hyline. If an order is cancelled in the midst of production, customers are liable for work in progress charges. In such an instance, you should consult with our customer care representatives for cancellation costs. A completed order cannot be cancelled after it's shipped.
Order acknowledgement & pre-invoice
An order acknowledgement is issued and emailed upon processing every order. Details of all orders should be confirmed by the distributor for accuracy. A pro-forma invoice may also be issued upon request; however freight, overs, and applable taxes can only be applied after the order has shipped.
Credit terms for new distributors
Our customer care department will create a new corporate account in our system upon receipt of an order placed by a new distributor to Hyline. All new accounts are subject to credit card terms until a sufficient credit history is established. Although credit card information is gathered before entering an order, credit card payments are processed only upon shipment of the order. We may require a deposit depending on the value of the order. In the event that a deposit is required, our credit department will advise the distributor of the amount to be paid prior to issuing an art proof. All orders are subject to credit clearance in advance of production.
Artwork
Art proofs are issued within 24 hours of receipt of credit approval. Depending on the requirements, our art department can create or modify artwork for an additional fee. This charge is based on the amount of time required for our art department to re-create, convert, or modify the artwork. The fee is billed at a rate of $12.50 (G) for every 10 minutes spent. Please email artwork to artwork@hylinepromo.com and reference your purchase order # on the subject line. Artwork must be saved as camera-ready vector based PDF, AI, or EPS files wth all the text converted into lines and curves. JPEGS, TIFFS, PMDS GIFS, or BMPS file formats are not useable.
Accepted vector artwork files and sample artwork:
Production
Our production lead times vary throughout the year usually averaging 3-6 weeks but can extend to as long as 8 weeks from credit and artwork approval during the peak calendar season (Sept- Jan). Due to disruptions caused by the unprecendented COVID-19 pandemic, our production lead times have been extended accordingly.Our customer care team will confirm the projected lead time when an order is received.
If an order must be shipped earlier than the assigned production timeline, a rush charge will apply: $95.00 (x) or 15% of the subtotal (whichever is greater.) Completion of time-sensitive, event-based orders are subject to Hyline's confirmation.  Since all our products are manufactured to order, we reserve the right to overrun or underrun by 10% and bill accordigly. If exact quantities are requested, a 12% surcharge will apply.
All custom sealing & cutting dies, stamping dies, and silk-screening films are the property of HYLINE Dateminder Inc.
Calendar Refill Orders
We are pleased to sell calendar refills for most of our Calendar Products. This allows a lower cost alternative for customers that have purchased an equal number of complete calendars in the previous year. Only customers that have purchsaed complete calendars are eligible to purchase calendar refills only.
Invoices & shipment notices
Invoices are issued within 48 hours of shipment of an order. Invoices are emailed for all orders and courier tracking numbers provided on request.
Freight
Hyline uses an array of courier and cartage companies at competitive freight rates. UPS is our preferred courier company. If the distributorship requests the use of its own courier account number, it must provide a valid courier account at the time of shipping and a shipment handling fee would apply. Any additional charges resulting from invalid or suspended courier accounts or inaccurate or incomplete shipping addresses are the sole responsibility of the distributor.
note that during cold winter months heated truck transport may be required to ensure the safe transport of vinyl products to your required destination. Cold-cracking of vinyl is a likelihood with standard courier delivery. Freight quotes can be provided upon request once an order is completed and packed.